Covered California for Small Business (CCSB – formerly SHOP)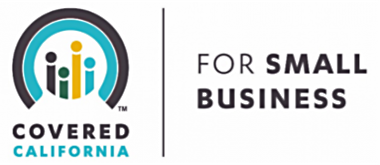 The State of California created Covered California for Small Business (CCSB) in 2014 as part of the Affordable Care Act (Obamacare.) CCSB is like CalChoice in that it bundles various insurance companies into a single offering. This allows small employers to offer their employees Kaiser HMO and Blue Shield PPO plans. Covered California is governed by a five-member board of directors appointed by the governor and the leaders of the California State Legislature.
Currently, a small business can offer these companies through CCSB:
Blue Shield of California
Kaiser Permanente
Health Net of California
Chinese Community Health Plan (San Francisco and San Mateo area)
Sharp Health Plan (San Diego area)
Oscar Health (Southern California area)
CCSB uses Pinnacle Claims Management, a Third-Party Administrator (TPA), to manage billing, claims and all administrative functions of their plans. This makes them a little less flexible than other insurance companies. Still, there is a lot to like about CCSB.
Strengths
Kaiser HMO and Blue Shield PPO combination: CCSB is a very good choice if you want to offer Kaiser HMO and a full network PPO plan. Kaiser HMO medical insurance plans tend to be the least expensive while also offering very comprehensive benefits. The challenge is that you must use Kaiser doctors and hospitals, which can be disruptive to people who've already established relationships with non-Kaiser doctors. CCSB is a good fit.  You can offer Kaiser HMO plans with the same benefits and rates as Kaiser offers directly, but you can also offer Blue Shield of California full network PPO plans.
A small employer can also offer Kaiser and non-Kaiser coverage by:
Enrolling with a Kaiser HMO plan and using Kaiser's PPO plan, which tends to be expensive compared to other PPO plans available in California.
Enrolling with CalChoice, which offers Kaiser HMO plans and Anthem PPO Advantage network plans. The downside of the CalChoice options is that their Anthem PPO plans use the "Advantage" provider network which has fewer providers than the full network Anthem Prudent Buyer network that small businesses use when enrolling directly with Anthem.
The Blue Shield of California PPO plans offered through CCSB use the full (largest) network of doctors and hospitals and is the same network as Blue Shield offers small employers who enroll directly with Blue Shield.
Small Business Health Insurance Tax Credit: Anther strength of CCSB is that it offers the Small Business Health Insurance Tax Credit.  Small employers who qualify for the credit can only receive it when they enroll in plans through CCSB.   On the other hand, the tax credit has significant restrictions and few employers in California find much benefit in it.  Also, the credit is only available for two years.   Still, some employers may find that the benefit of the tax credit is a compelling reason to apply for coverage through CCSB. If you have low wage employees, you should research and use the  CCSB tax credit calculator. Also, you should read the section on the Small Business Tax Credit in the Rules for California Small Business Health Insurance. We can provide further assistance at no cost to you. Give us a call at 800-746-0045.
Employee Only Option: Another advantage of CCSB is that it gives small group employers the option to make "employees only" eligible for the group medical insurance plan and specifically exclude dependent spouses and children. This enables subsidy-eligible dependents to obtain financial assistance from Covered California in the individual market. Otherwise, when an employer offers affordable coverage to employees, then dependents are not eligible for government subsidies through Covered California. Offering "employee only" coverage solves this problem.
CCSB Kaiser Plans Exclude Pediatric Dental and Vision Coverage: The Affordable Care Act mandates that all small employer plans include "minimum essential benefits" (MEB). These minimum benefits include items such as doctor visits, hospital stays, and prescription medicine. MEBs also include dental and vision services for children under age 19. Every California small employer medical insurance plan includes the added cost of pediatric dental and vision services.   "Every plan" except the Kaiser plans in CCSB. This is an exclusion that only CCSB offers.  So, if you want Kaiser without pediatric dental and vision services, you'll save a few dollars on your coverage.
Challenges
CCSB Can Be Bureaucratic: Pinnacle, a third-party administrator (TPA) manages the marketing, enrollment and administration of Covered California for Small Business (CCSB). Pinnacle must follow the guidelines of CCSB and each medical plan they represent. CCSB has little leeway when it comes to stepping outside of the box to solve a problem and sometimes are inflexible about forms and protocol.
Limited Plan Combinations: CCSB limits the plans that small group employers can offer to "two adjacent metal tiers" which means that an employer can offer employees Gold and Silver level plans but not Gold and Bronze or Platinum, Gold, Silver and Bronze.
Pricing and Employer Strategy
CCSB can be competitive pricewise, particularly if an employer wants to offer Kaiser HMO plans because they exclude the cost of pediatric dental and vision.  Employers with a low wage staff may find the Small Business Medical Insurance Tax Credit  valuable, in which case, an employer must enroll through CCSB.  BenefitsCafe.com can assist you with enrolling in CCSB. Give us a call 800-746-0045.